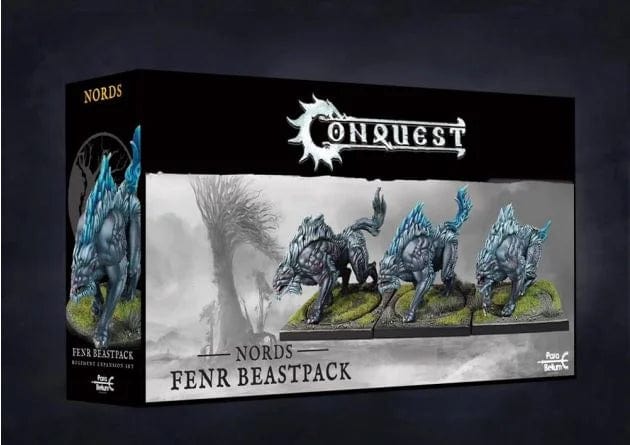 Nords: Fenr Beastpack Wargs
Regular price
£44.00
Sale price
£39.99
Save £4.01
/
Tax included.
Shipping
calculated at checkout.
---
Massing almost half a ton and porting massive fangs and wicked claws, the most terrifying trait of the Nord Warg is its cunning intellect. Closer to what one would expect from apes, those Wargs that consent to join a host in battle can be found ranging ahead of the main force, hunting light cavalry and skirmishers before turning to fall upon the flanks and rear of the engaged enemy
Contents:
3x Plastic Miniatures
3x Cavalry Stands
3x Cavalry Bases
1x Command Card.
We offer a click & collect/ collect in store option from our Leeds store.
To use it simply select the pick up option on the checkout.
If you forget to do this and are given postage options click the return to information button to go back and select pick up.
Once we have received your order we will pick it and email you to tell you it's ready for collection.
The email will also contain up to date COVID information and opening times.